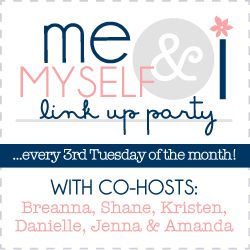 [one]
what are your top 5 favorite movies to watch during the holidays
well first of all, elf, duh. then... it's a wonderful life, miracle on 34th street, a charlie brown christmas, and how the grinch stole christmas (the original animated version)
[two]
in the month of giving thanks, what are you most thankful for?
my amazing family, my new little one and my awesome extended one. :) the fact that i have a job and can afford to keep myself fed and clothed and i have a roof over my head. and also i'm thankful for technology because it's pretty amazing.
[three]
if there was a quote or verse to describe your life, what would it be?
[four]
who in the family are you most like?
i think i'm gonna go with a combination of my sister and my dad. i'm pretty laid back like my dad and i have mostly everything in common with my sister.
[five]
what is your favorite drink to order at starbucks?
i don't really go to starbucks very often because i don't like coffee. so when i do go i usually order a passion iced tea lemonade. and an iced lemon pound cake. because it's delicious.
* * *
that's all i got for today. I'm probably going to be quiet for a couple days. maybe just a wordless wednesday tomorrow and maybe i'll throw something together friday, not sure yet. but for my
saturday sounds
i'm totally posting a ton of christmas music. haha.
have a great thanksgiving everyone!